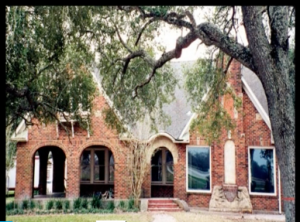 Daughters of Memory, my first book, was acquired by Louis Rubin and was published by Algonquin Books of Chapel Hill in 1991. In D of M, two sisters, Claire Louise and Macy Rose Richards, as young women, come to terms with each other and with their terrible family secret only after a bitter public conflict in their small town of Molly's Point, Texas. This story is told in each of the women's voices in alternating chapters. As I wrote that novel, I often felt as if I was channeling CL and MR. Reviews of Daughters of Memory were really good (see the Shade Island book trailer, it's on this blog). Back then I was often asked by readers and reviewers if I planned to write more about the sisters. People also wanted to know if I wrote out of personal experience and, if so, whether I was the good sister or the bad one!  My response, "I'm not them, and they're not me; I've said all there is to say about Claire Louise and Macy Rose Richards." Funny thing is, all these years later, I find that their lives and stories have continued, they're still living and learning, and I am compelled to tell their stories. Go figure! Perhaps it's my addictive personality. All I can think of to say is, as far as addictions go, channeling the lives of fictional characters isn't the worst bad habit that I might have developed.
My second novel, Excuse Me for Asking, (1994) was also published by Algonquin Books to very good reviews (summarized on aforementioned book trailer). It too is available in Algonquin's paperback edition. Excuse Me for Asking is about two young women, Julia and Robin, who are college friends, and are now living their lives in the small Texas town that Julia grew up in. Once again, there's an element of mystery to their stories, but the novel is predominantly character driven. Yet another time, I find myself doing the very same thing that I once vowed never to do; I'm channeling the lives of my characters as I work on the continuation of the story of people in a very familiar, very fictional, small Texas town.
When Shade Island opens, Macy, Carlton, Claire Louise, Nina, and Sheriff Curtis Oates are attending a wedding in Cypress Springs. Macy and her family have been living in Molly's Point for about ten years. Their house, Grandma's old one, is still located directly across the pasture from Claire Louise. The sisters are more or less reconciled to each other, although, as before, they are more connected by proximity and family history than genuine love and affection.
Between them, Claire Louise and Macy Rose have four grown children. Claire Louise's oldest, Britt, lives in Houston and battles with her mother in a manner reminiscent of the manner in which Claire Louise and her own mother, the deceased Corabeth, once locked horns. Maryanne, Claire Louise's second daughter, looks to her Aunt Macy to champion her cause as she feels as if she has been pushed out of her home by CL's 4th, maybe 5th, husband and his grown daughter. Macy's twin sons, Scott and Travis, have finished their freshman year at Texas A&M and are home for the summer. Macy and Carlton are putting in long hours to turn their business,  Molly's Point Counseling and Learning Center, into a viable operation before Macy manages to get herself fired from her day job at the school district where she works as an educational diagnostician. Life is, as they say, never dull. When Carlton and Macy walk out to their pool one morning to discover that Claire Louise has been shot, Macy and her best friend Nina investigate the circumstances of CL's death, even as authorities appear to be zeroing in on Macy herself as their prime suspect.